On Nov.8 of 2019, Shandong Rope Net Chamber of Commerce settled in Huimin, and the President Unit is Shandong Jinguan Net Co., Ltd. The Aim of Chamber of Commerce is to serve, coordinate, protect rights, bridge and help each other. Its establishment will achieve a full range of services for rope nets companies in Shandong Province, fully protect the legal rights of enterprises,urge enterprises to abide by the law and work together to build Shandong rope Net Brands. In the meantime, Integrating resources advantages, management advantages, talent advantages and enhancing local enterprises competitiveness, to achieve "to promote business with friends, interact with each other, build a platform, complement each other and develop together".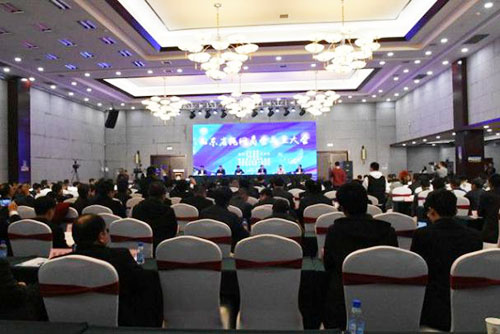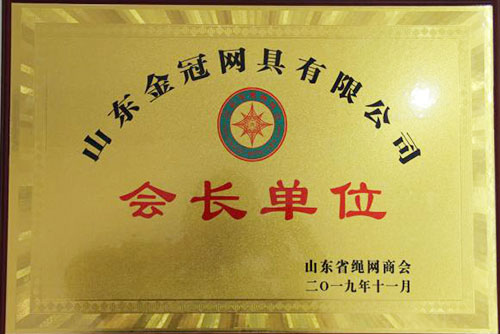 The establishment of Shandong Rope Net Chamber of Commerce has adapted to the new situation and new requirements of the development of the Rope Net industry, and has established an important platform for Rope Net entrepreneurs to exchange information, share resources, and exchange cooperation. The chamber of commerce should adhere to the development concept of friendship, interaction, cooperation and win-win situation, strengthen its own construction, improve its service level, and offer suggestions for industrial development.
Huimin County is the birthplace of the national chemical fiber rope industry, with a history of more than 300 years of industrial development. From the initial processing of cart harnesses, we gradually transformed the processing of safety nets, transport nets, safety ropes and other supplies. At present, Rope Net market which integrates raw material processing, product production, parts win-win, and logistics sales has been formed. At the same time, the sub-center of Shandong Province Net Inspection and Testing Center has settled in Huimin County, which meets Demand for product inspection.
In the next step, Huimin County will rely on the organizational advantages of the Shandong Rope Net Chamber of Commerce, strengthen brand building, promote technological renewal, fully promote innovation-driven development, actively explore the international market, vigorously promote the development of rope net e-commerce, and continue to expand market share and focus Build the world's largest civilian rope net production base.